Commercial Construction – How RDK Construction is changing the game
The commercial construction business is extensive and complex, covering various projects ranging from local retail stores to big office complexes and everything in between. To complete challenging projects that satisfy the needs of customers, construction companies must possess exceptional abilities, knowledge, and experience. One of the construction companies transforming the commercial construction landscape in this competitive industry is RDK Construction LLC. This is how:
Quality of Work
The dedication to quality is one of the most crucial elements that set RDK Construction apart from other commercial construction companies in Alabama. By delivering top-notch work, the company has become a leader in its field, as shown by the completed projects we provide. RDK Construction only uses the best supplies, tools, and methods to ensure that our work exceeds industry standards. This dedication to excellence guarantees that our clients receive aesthetically attractive, secure, robust, and valuable structures.
Additionally, RDK Construction is aware that quality extends beyond the tools and methods we use and includes the complete experience of our clients.
Affordable Solutions
RDK Construction is aware of how expensive commercial development can be. As a result, we put a lot of effort into developing cost-effective strategies that maintain quality. We achieve this by employing cutting-edge building methods, locating resources at reduced costs, and streamlining our construction process to cut waste and boost productivity. By providing affordable solutions, RDK Construction is transforming the landscape of commercial construction.
Additionally, RDK Construction works closely with its clients to ensure that they are completely aware of the costs associated at every stage by maintaining transparency throughout the construction process.
Customer Service
RDK Construction has a reputation for providing excellent customer service. We cooperate closely with our clients during the construction process since we understand how stressful it may be to undertake and complete a commercial construction project. We pay attention to the requirements of our clients, offer frequent updates, and are always available to address any queries or worries.
To ensure that every step of the building process is customized to the unique needs of our clients, we collaborate closely with architects, engineers, and other experts. Additionally, RDK Construction knows that each client is different and has particular needs. As a result, we provide specialized solutions tailored to each client's specific requirements.
This customer service standard ensures that our customers are happy with the finished product and feel appreciated.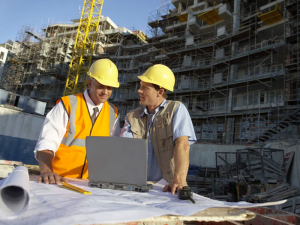 By providing top-notch quality, practical solutions, and the highest customer service, RDK Construction LLC is transforming the commercial construction industry. Projects completed by RDK Construction are known to be of the best quality, on schedule, and within budget. Since we are aware of these difficulties, we have created creative ways to address the challenges faced in commercial buildings.
RDK Construction LLC is your best option for a trustworthy and qualified commercial construction company. We offer the experience, talent, and resources required to complete complicated projects on schedule and within budget without sacrificing quality. Contact us now to discover more about our services and how we can assist you with your business construction goals.