The Top Trends in Kitchen Design for 2023
The kitchen is the heart of the house, where we meet to prepare meals, eat, and entertain guests. It's no wonder that kitchen design trends are constantly evolving to meet the needs and preferences of homeowners. Let's look at some of the top kitchen design trends that are ruling the residential construction and home remodeling contractor industries in 2023.
The Use of Dark and Somber Colors
Darker, moodier color palettes are becoming more prevalent, despite the fact that light and bright kitchens have been in style for a while. Bold hardware and accessories with cabinets in vivid blues, greens, or even black are in trend these days. The kitchen can become the ideal place for both cooking and entertaining because of the warm, dramatic colors that give the room a feeling of coziness and refinement.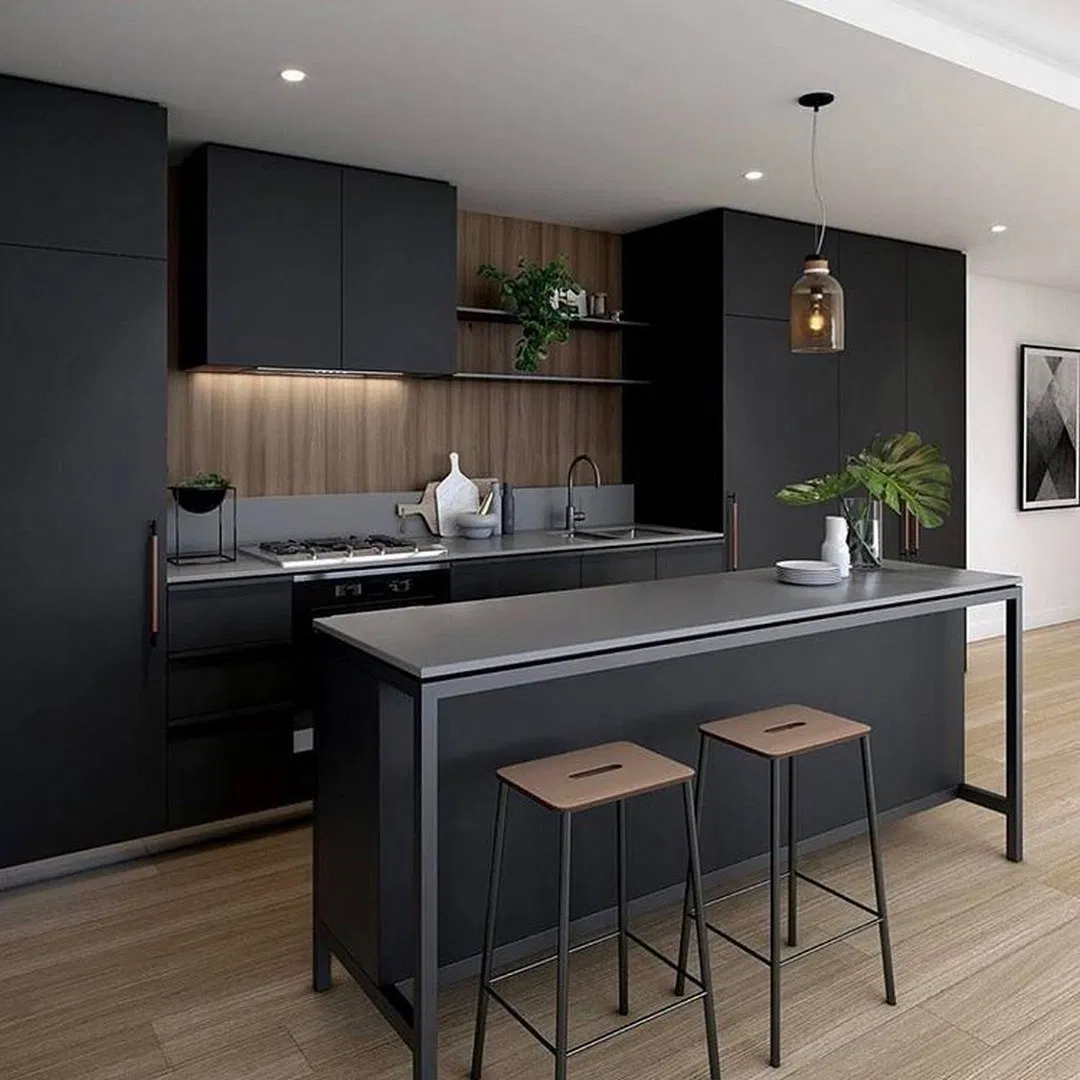 Mix Materials
The era of coordinating backsplashes, countertops, and cabinets is over. Homeowners are loving the mixed-materials trend in the kitchen in 2023. This entails combining various textures, finishes, and materials to produce a one-of-a-kind place. For instance, combining marble and brass elements in the same kitchen or coupling a concrete countertop with a butcher block island.
Statement Luminance
Although lighting has always been a crucial component of kitchen design, it is taking center stage in 2023. To make the kitchen a focal point, homeowners are choosing statement lighting fixtures like big pendants or chandeliers. These striking fixtures provide the room with plenty of lighting as well as a dash of style and individuality.
Sustainable Resources
Kitchen design is catching up to how important sustainability is to many homeowners. In residential construction and house remodeling projects in 2023, we are witnessing an increase in the usage of environmentally friendly materials. This covers everything, from energy-efficient appliances to reclaimed wood cabinetry and recyclable glass countertops.
Hidden Space
As open-concept living and smaller houses grow in popularity, homeowners are seeking ways to maximize kitchen storage without compromising aesthetics. Pull-out pantries, under-cabinet storage, and built-in appliances are just a few of the hidden storage options that are more prevalent in 2023. These cutting-edge storage options preserve a sleek and contemporary design while keeping your kitchen organized and clutter-free.
We at RDK Construction are dedicated to keeping abreast of the newest developments and trends in kitchen design. As one of the leading construction and home remodeling firms in the region, we collaborate directly with clients to design stunning, useful kitchens that suit their individual needs and preferences. Whether you want to update a few things or completely renovate your kitchen, our team of skilled experts can help you realize your vision. To arrange a consultation and begin working on your kitchen design project, contact us right away!